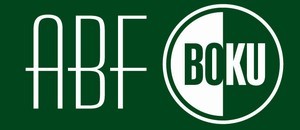 The University of Natural Resources and Life Sciences, Vienna (Universität für Bodenkultur Wien, BOKU) was founded in 1872 and consists of 15 departments, 5 service centers, experimental sites. BOKU is the only teaching & research institution in Austria focusing on sustainable and environmentally sound management of natural resources by allying the natural, engineering, and economic and social sciences. About ~12 ths. students are involved in 9 BSc, 25 MSc and several PhD programs. University has wide experience in international projects EU- and worldwide (~100 ongoing international projects).
The Institute of Waste Management at the University of Natural Resources and
Life Sciences, Vienna (BOKU) belongs to the Department for Water, Atmosphere and Environment and provides experimental, technological and teaching competence in waste management since more than 20 years now. The research group comprises expertise in the fields of waste management, waste prevention, waste logistics and recycling, waste analytics, process operation in waste treatment, landfill science and technology, monitoring of emission at biological waste treatment plants and landfills as well as Life Cycle Assessment. A fully equipped analytical and experimental laboratory exists to characterize diverse waste fractions and simulate different waste treatment options and landfill processes. The staff of the Institute consists of three professors, 20 researchers from diverse disciplines.